Sophie's Secret War, for 9-11 year olds, was published by Scholastic a few years ago in the My Story series. It's the diary of a thirteen/fourteen year old girl who is living in Northern France in 1939-40 and who experiences the beginning of the German occupation in World War II. She and friends rescue a wounded Scottish soldier.
Royal Nursemaid (part of the I was there series) is written for 7-9 year olds. Charlotte (Lottie) is so lucky to get the job of nursemaid to Queen Victoria's babies. The story revolves around the time of the birth of the queen's second child, Prince Bertie, later to become King Edward VII. Based on Queen Victoria's own diaries, it shows insight into life in Buckingham Palace and Windsor Castle.
What's going on, Gus? is a silly story of Gus and his sister, Yeti, and baby brother, Boomer, when Mrs Pick, the clueless babysitter, comes. Gus's chemistry set, Yeti's syrup sandwiches and Boomer's potty all manage to confuse Mrs Pick, and soon the fire brigade and police are called in. It's out of print now, I'm afraid, but still available if you can find it!
I've written quite a few Key Stage 2 books for Ransom publishing, a small company that produces excellent reading material for reluctant readers. Here are some of them:
New books from Franklin Watts
Recently published in the Key Stage 2 section of Reading Champions is Hasan's Idea, about multiculturalism in school. It's aimed at Year 5.
Coming soon in the same series are: Achieving a Dream, for Year 6, due out in December 2019
and A Chance to Shine, also for Year 6, due out in November 2019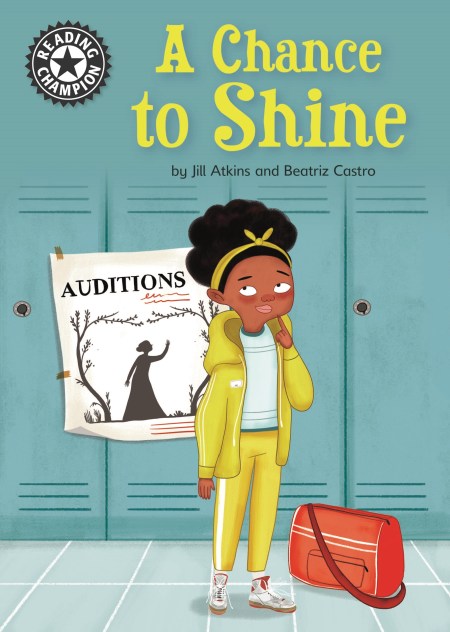 Hodder Reading Planet
Due out in August is my book for Year 6, Votes for Women. It's set in 1912-1919 England. I'm really excited about this book as I loved researching and writing it. It's about different opinions of women – Suffragettes who wanted to get the vote by any means, Suffragists who had been campaigning peacefully since mid nineteenth century and some women who didn't want the vote anyway – and men, some of whom believe women are equal to them and others who don't! Rose (with her cousin, Freddie) joins big sister Alice on marches and listens to the variety of opinions in her attempt to make up her own mind. (cover picture to follow)